Printed and Ready Within 1 - 24 Hours
Made to Your Exact Specifications
High Quality at Competitive Prices
Cheap Online UK Poster Printing
Poster Printing UK

When in need of fast turnaround, high quality, and cheap poster printing, London consumers need look no further than Baker Street Printing. Located at 113 Crawford Street, just off of Baker Street, we believe that we can offer our clientele the best printed poster / academic posters to be found anywhere. We start with the best HP large format printers available in the industry and combine them with the highest quality 220gsm thick paper while using a 6 ink system to print your posters in any size up to 40" wide with no limit on length. If you upload your files to us before 3:00 PM we will have them printed and ready for you within 24 hours – a true next day service. We can also provide emergency same day service for a slightly higher charge where the same day turnaround is Guaranteed, often in less than an hour. For large format A0 and A1 poster printing, we can offer a full range of finishes and post print processing. For a silky photo finish, we recommend our Super Satin while our best seller, Super Gloss, will provide you with a photo quality finish at an economical price. If you need your posters mounted on a board, this is another service we offer at a nominal cost. Additionally, if you have your own posters and just need to have them laminated, then drop by our shop and we will laminate them while you wait. For your convenience and to keep our prices low we advise clients to upload their files to us via the website. This is more efficient for everyone concerned and helps to keep our costs down and our response timely instead of dealing with walk ins.
Custom Poster Printing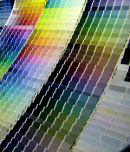 With today's modern printing technology, printing jobs that used to require hours of set up can now be printed in minutes, rather than hours or days. For smaller sized poster printing A4 or A3, we can turn your printing needs around in under 24 hours. We can also provide you with the flexibility to print multiple images for the same price. For example, if you send us 1 PDF file with multiple images we can print 100 different images on 100 different posters for the same price as 100 posters with a single image for our A3 Posters. This enables our customers to tailor their marketing materials down to an individual one on one basis. One of our most popular products are laminated A2 poster printing which can be provided with either super satin or super gloss finishes. In larger quantities, this product can be offered at an extremely competitive price that will keep your marketing budget under control.
At Baker Street Poster Printing, we offer a full range of printed products beyond our standard poster products. One of our more popular items is custom made banners. These banners can be made to your exact specifications, including vinyl and eyelets, on banners of almost any size imaginable. For a small additional charge we can also do hemming and sew in pole pockets as well. On the smaller end of our product line up are flyers for handouts at events or for putting into letter boxes. Our flyers can be made with heavier paper to add heft and make a lasting impression.
Online Poster Printing
At Baker Street Poster Printing, we believe our product is not only a high quality product, but that it is also produced at a competitive price. Check us out and compare our prices with other poster printing companies. We are possibly the lowest priced printed in the area. We can offer poster printing A3 on 170 gsm paper for £555 in lots of 2,000 copies. We also run special offers from time to time, so be sure to check our website when you are ordering. For example, we are currently offering 5, A0 posters with a super gloss finish for £150 + VAT and 5, A1 super gloss posters for £150 + VAT. If you are a student, be sure to ask about our special student discounts when you order from us. Please be reminded that we are closed on Saturdays and Sundays.
We accept downloaded files in PDF, High resolution JPEG and High Resolution TIFF formats. We can also work off of Power Point files with an additional charge for converting them to PDF. If you don't have an artwork file, let us know and we will provide you with a quote on making an artwork for you. No matter what your poster or printing needs are Baker Street Poster Printing will be happy to provide you with the highest quality and personalised service anywhere in the UK.
San Francisco Bay real estate: Belmont, CA office
Our company one of the
major real estate portals
, which won enthusiastic new users daily operates. Our friendly staff will help you to
buy apartments in Belmont
,
buy homes in Belmont
,
rent apartments in Belmont
or
rent homes in Belmont
. Also we provide other real estate agencies with solutions that are widely used in the industry and have an excellent reputation. Who wants to live a long future in the home rather than just the rent, can consult on real world offers for savings contracts immediately. After entering the savings target, the monthly savings amount and the length of saving time, the user can select from the building society partners, the interest to him and request quotes. The building society form is accessible via the mortgage counselor also the form of synopses on all rental properties is linked.
Related Links:
Wiki's Page on Poster Printing